Crash And Burn
August 14, 2015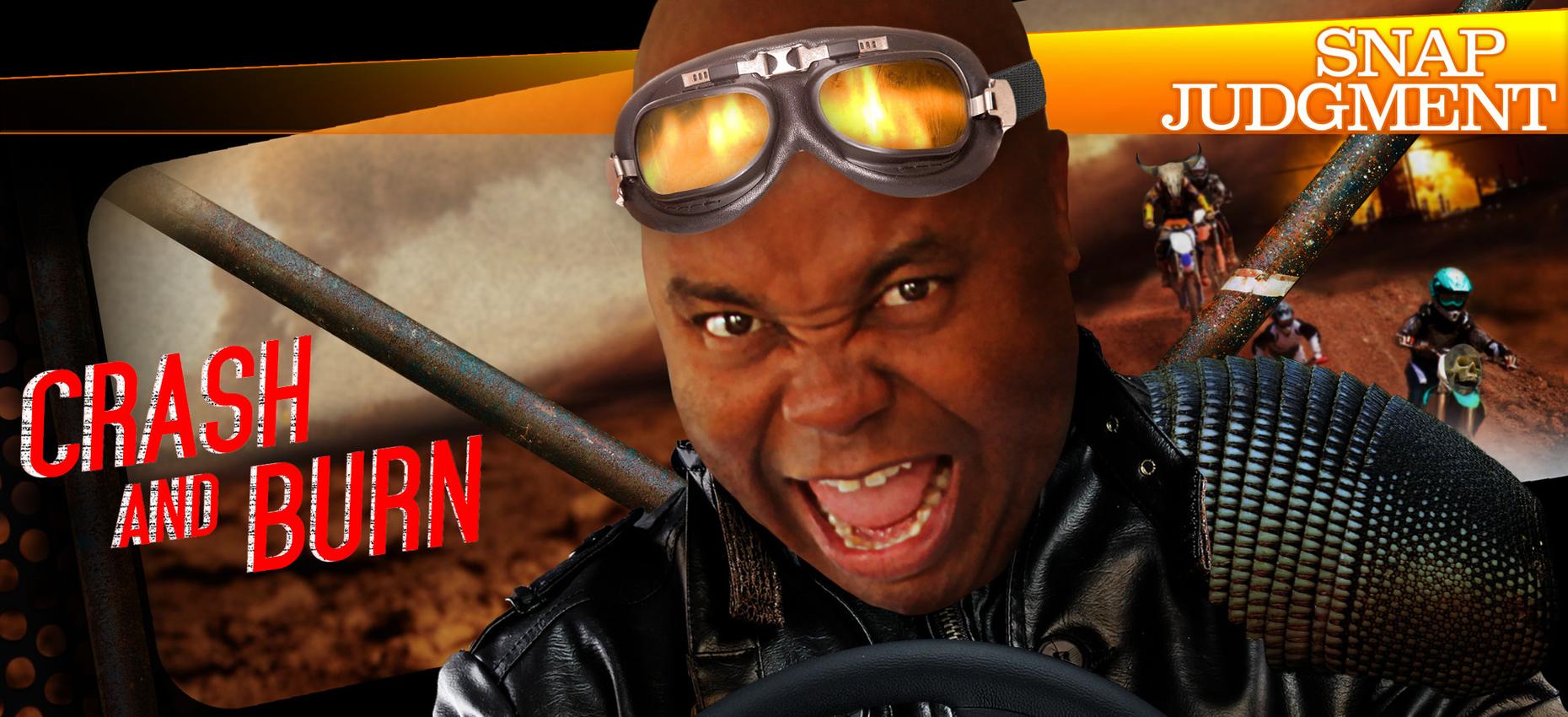 var fontLinksRaw = document.querySelector( '.toolset-blocks-styling-font-links-tmp' );
if( fontLinksRaw ) { fontLinks = window.atob( fontLinksRaw.innerHTML ).split( '###' ); var href = 'https://fonts.googleapis.com/css?family=' + fontLinks.join( '|' ); var fontAlreadyApplied = document.querySelector( "link[href='" + href + "']" );
if ( ! fontAlreadyApplied ) { var newLink = document.createElement( 'link' ); newLink.href = href; newLink.rel = 'stylesheet'; document.head.appendChild( newLink ); } }
var styleTmp = document.getElementsByClassName( 'toolset-blocks-styling-font-links-tmp' ); while( styleTmp[0] ) { styleTmp[0].parentNode.removeChild( styleTmp[0] ); } var scriptTmp = document.getElementsByClassName( 'toolset-blocks-script-font-tmp' ); while( scriptTmp[0] ) { scriptTmp[0].parentNode.removeChild( scriptTmp[0] ); }
On an all-NEW Snap…"Crash And Burn." Riveting stories about people pushing the limits. Snap Judgment, storytelling with a beat.
Lake Chronicopia
Dale Bard was a young rock climber in Yosemite in the 1970s. Back then, rock climbing was an obscure passion, endeavored by only the most daring and intrepid young adventurers. But these young adventurers needed a way to eat and buy meager supplies, and they came across the most unbelievable cash cow you've ever heard of.
Producer: Julia Dewitt and Anna Sussman
Lucky 8-Ball
Every week, without fail, Jupiter Diego and his wife would go to couples therapy and then treat themselves to a nice dinner out. But on this particular evening things didn't go exactly as planned.
This story was adapted from Whit Missildine's podcast This Is Actually Happening, featuring stories about what happens when everything changes. You can listen to episodes on their website or subscribe to their podcast on iTunes.
For more, check out Jupiter's website: http://www.jupiterdiego.com/
Producer: Whit Missildine
Trading Places
When Jared Dillian was 23, working for the coast guard, scanning the sea's horizon he had his sights set on only one thing: getting to Wall Street and becoming a stud trader. What he didn't know was how much it would cost him.
To learn about Jared's other exploits on Wall Street make sure to pick up a copy of his book – Street Freak: Money and Madness at Lehman Brothers. You can also check out his financial newsletter, The Daily Dirtnap – http://www.dailydirtnap.com/
Producer: Nancy López
Sound Design: Renzo Gorrio
Season 6 Episode 21
Producer Credit:
Original Score:
Artwork:
Recent Episodes