Glynn Washington
Host
Before creating the Snap Judgment radio show, Glynn worked as an educator, diplomat, community activist, actor, political strategist, fist-shaker, mountain-hollerer, and foot stomper.
Glynn composed music for the Kunst Stoff dance performances in San Francisco, rocked live spoken word poetry in Detroit, joined a band in Indonesia, wrote several screenplays, painted a daring series of self portraits, released a blues album, and thinks his stories are best served with cocktails.
Mark Ristich
Executive Producer
Mark Ristich founded Snap Judgment with Glynn. Mark records, writes, edits and produces for Snap Judgment and has no other interests.
Anna Sussman
Senior Producer
Anna Sussman has been trying to report serious stories but really has been reporting on frivolity for the past nine years. She earned two masters degrees from the University of California at Berkeley, in Journalism and Human Rights, and founded Backpackjournalist.org with her husband, reporting stories on U.S military debacles, international war tribunals and man-eating crocodiles from 21 countries. Anna comes to Snap Judgment from the wilds of the freelance jungle where she reported for CNN, Current TV, PRI, and the San Francisco Chronicle. She also plays the banjo and can be spotted in a Thai sports drink commercial.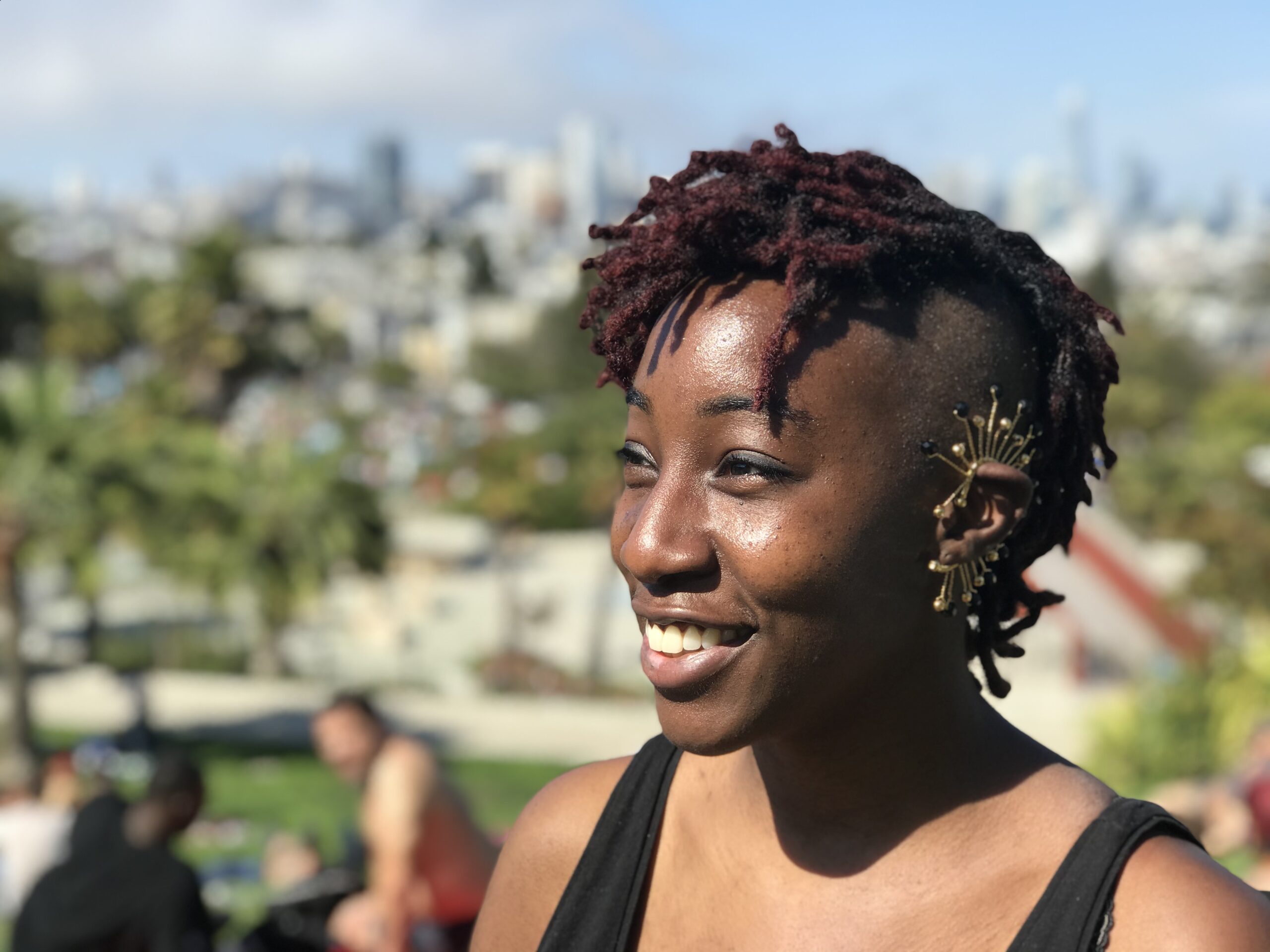 Regina Bediako
Producer
Regina Bediako has produced features for media shops like HuffPost, Discovery Channel, NHK Japan Broadcasting and Epic (Vox Media). She enjoys dessert-based tourism and nerding out on storytelling devices via TV Tropes dot org.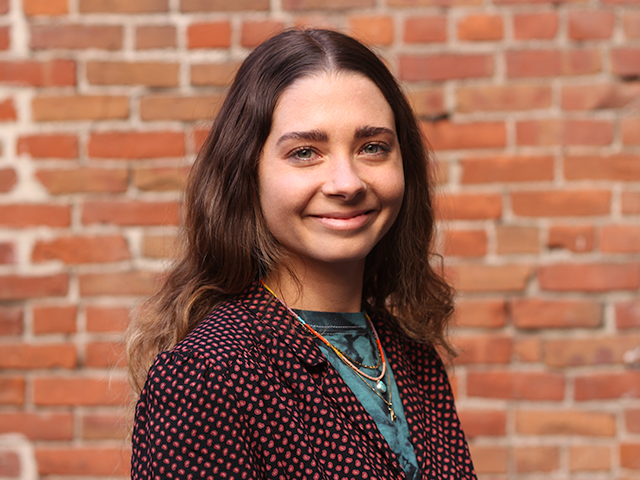 Marisa Dodge
Director of Production
Marisa is the Director of Production for Snap Judgment & Spooked. Before joining the Snap Studios Fam, she worked at the San Francisco Chronicle, KPFA Radio, and CBS Radio. She was also the Station Director of her college's radio station, producing a weekly French music show called Le Meilleur Radio.
She enjoys black and white films, park picnics, Dave Brubeck, martinis, and wide-leg pants.
Teo Ducot
Graphic Artist
Teo is the graphic artist and video editor for Snap Judgment and Spooked. They were born and raised in San Diego to Filipinx immigrant parents. Teo traded palm trees for redwoods to receive a degree in Film & Digital Media at UC Santa Cruz. After college, Teo moved to Oakland where they worked as a bike mechanic and documentary filmmaker before landing at Snap.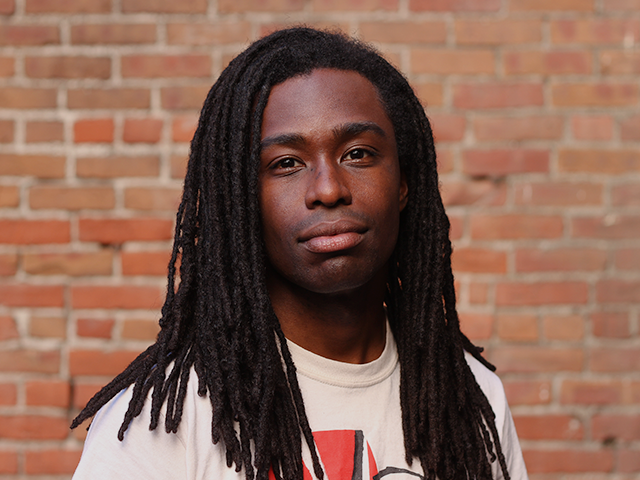 David Exumé
Producer
David Exumé is a writer, DJ, and audio producer from central New Jersey. He's a graduate of KALW's Audio Academy and previously worked at KCRW and WPRB. He's contributed essays and fiction to Joyland Magazine, Memoir Mixtapes, and Bandcamp Daily, and he recently wrote and scored a multimedia piece for DC Listening Lounge's Sound Scene Festival. In his downtime, he flips samples, binges YouTube video essays, and makes friends with crows.
John Fecile
Senior Producer
John Fecile is an audio producer, filmmaker, and storyteller. His work has appeared on NPR and been featured in The Guardian, The New York Times, and Al Jazeera. He has won awards in the US and UK, including Bronze at the 2017 Third Coast International Audio Festival for his documentary Blink Once for Yes. He is a co-founder of The Trump Diaries Project (KCRW) and contributes to 99% Invisible and Curious City (WBEZ). His first show was a college radio series called "The Pea-Sized Professor" about a mad scientist who accidentally shrinks himself; hijinks ensue.
Renzo Gorrio
Sound Designer
Renzo Gorrio is a San Francisco based producer, musician, and sound designer. Gorrio and his family immigrated from Peru to the U.S. in '84, moving to Miami, Florida where he grew up. As a teenager, he began to play in bands and also explore electronic music and sound engineering. Gorrio studied music and sound engineering at Miami Dade College and continued with his sound engineering studies at SAE Miami. In 2010 he moved to the Bay Area and joined Snap Judgment in 2011. In March 2019 Gorrio established Nebleena Media, a label for releasing music, video, art, and software.
Over the last few years, Gorrio has collaborated with other local musicians to create and perform new original scores to iconic films such as Fantasia, Akira, and Mad Max: Fury Road. These Performances have been part of SF IndieFest and Another Hole in the Head film festivals. His solo project, "Hydroplane,"
 has been billed alongside acts such as Telefon Tel Aviv, Legowelt, Machinedrum, Cylob, Daedelus and The Flashbulb. His latest full-length release, "Panda," can be found on Schematic Records.
Shaina Shealy
Senior Producer
Hailing from Birmingham, AL, Shaina's work has taken her to a thorn forest in India, an ice cream shop in Gaza, mushroom houses in the Rwandan hills, a home for retired actresses in Myanmar & many strawberry farms in the Palestinian Territories. A lot of her stories are driven by her interests in women's health & safety, the Middle East and, her favs, food & ag. They've been distributed by outlets including Public Radio International, National Public Radio and Reveal from the Center for Investigative Reporting. Her work has been supported by the Pulitzer Center on Crisis Reporting, the International Women's Media Foundation and more. In her free time, Shaina makes very elaborate snacks. Her colleagues at Snap expect her chocolate-covered dates stuffed with tahini in the office weekly.
Nancy López
Managing Editor
Nancy López is a senior producer at Snap Judgment. She started in radio in 2006 when she joined Soul Rebel Radio, a collective of novice storytellers in Los Angeles. Since then, she's worked as a producer for Radio Ambulante and Making Contact. Her stories have been featured on PRI's The World, KALW in San Francisco, and Radio Bilingue.
Florene Wiley
Operations Manager
Florene Wiley is the Operations Manager at Snap Judgment. Flo is a veteran arts administrator having worked with non-profit arts and social service organizations such as the Apollo Theater, Scholastic Inc., Uniworld Advertising, the City College of New York, and the Greater Harlem Chamber of Commerce among others. She has worked in radio since 2001 as producer/host of The Flo Wiley Show broadcast weekly on WHCR-FM (Harlem Community Radio) and since 2016 on KGPC-FM (Peralta Community Radio). She was born in Little Rock, raised in Oakland, grew up in New York City, and lived in Lagos, Nigeria for two and a half years. In February 2018, she was appointed by Mayor Tom Butt to the Richmond Arts and Culture Commission where she now serves as Chair.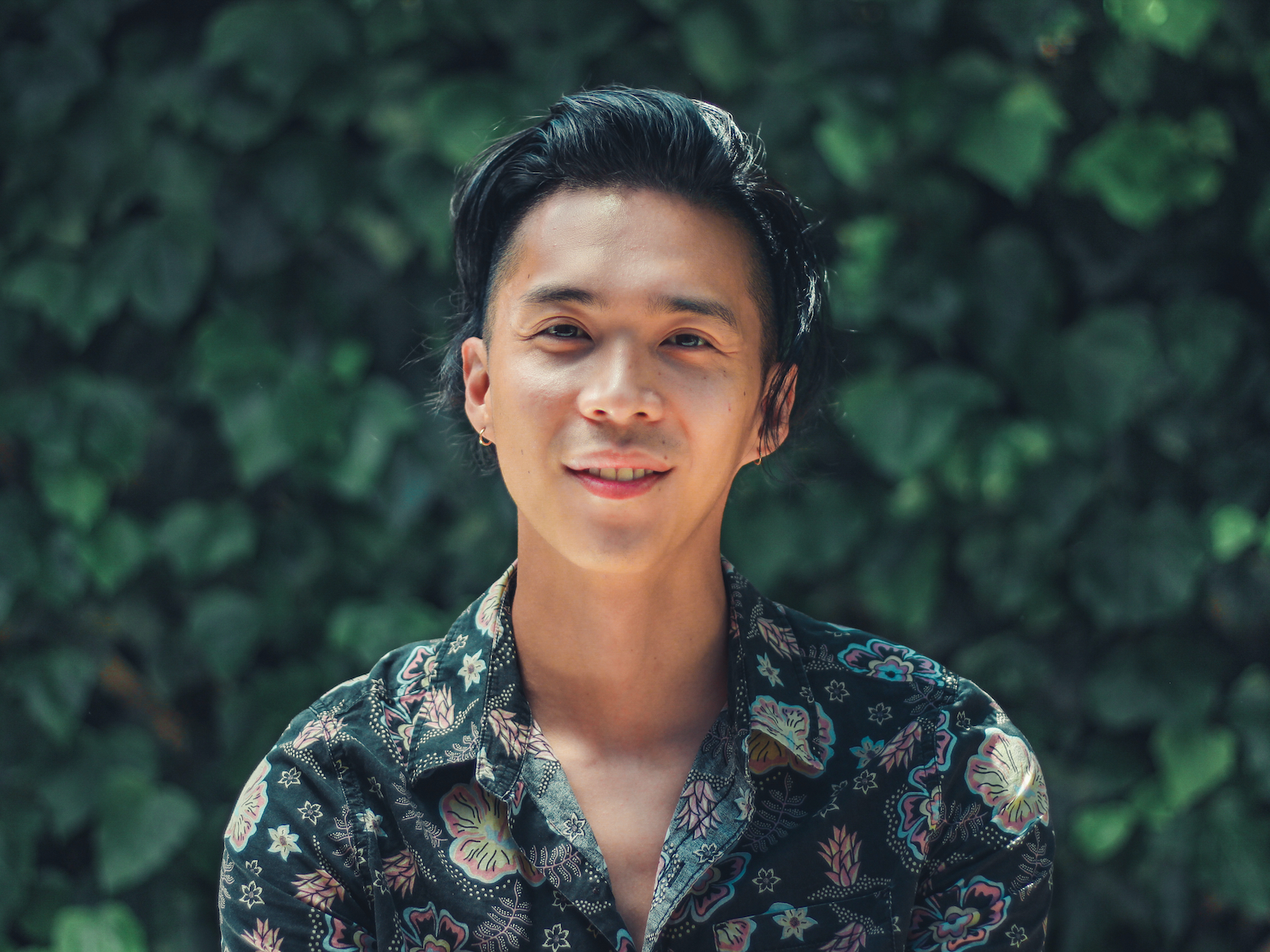 Davey Kim
Senior Editor
Davey Kim (he/him) is the senior editor at Snap Judgment Studios. Most recently, he was the creator of Adult ISH, an interview and storytelling show by YR Media (fka Youth Radio / NPR's Youth Desk) x PRX's Radiotopia. Prior to that, he was a producer and sound designer at Snap Judgment.
Davey has also contributed to NPR, Marketplace, KPCC, KCRW, The World, The Dinner Party Download, and Self Evident, and his stories and music scores have been recognized as exceptional by The New York Times, The Guardian, The Atlantic, CNN, Colorlines, AV Club, and more.
Davey has also taught audio storytelling courses at Writing Pad in San Francisco and Oakland School for the Arts.
Outside of audio, his side hustles/hobbies include bike polo, point and shoot film, and mastering his sous vide.
Pat Mesiti-Miller
Senior Audio Producer
Pat Mesiti-Miller produces that signature Snap Judgment sound. He is a phonetic fanatic, sonic sensationalist, and vinyl visionary. As a freelance Sound Engineer and artist, Pat has produced audio content for commercials, films, music records, and engineered a live comedy show for multiple seasons. Bringing the boom bap to snap, Pat produces and engineers with a beat. He heads his own
hip hop production studio
where he writes, records, and mixes original music. He makes beats, makes jokes, and makes a mean eggplant parmesan.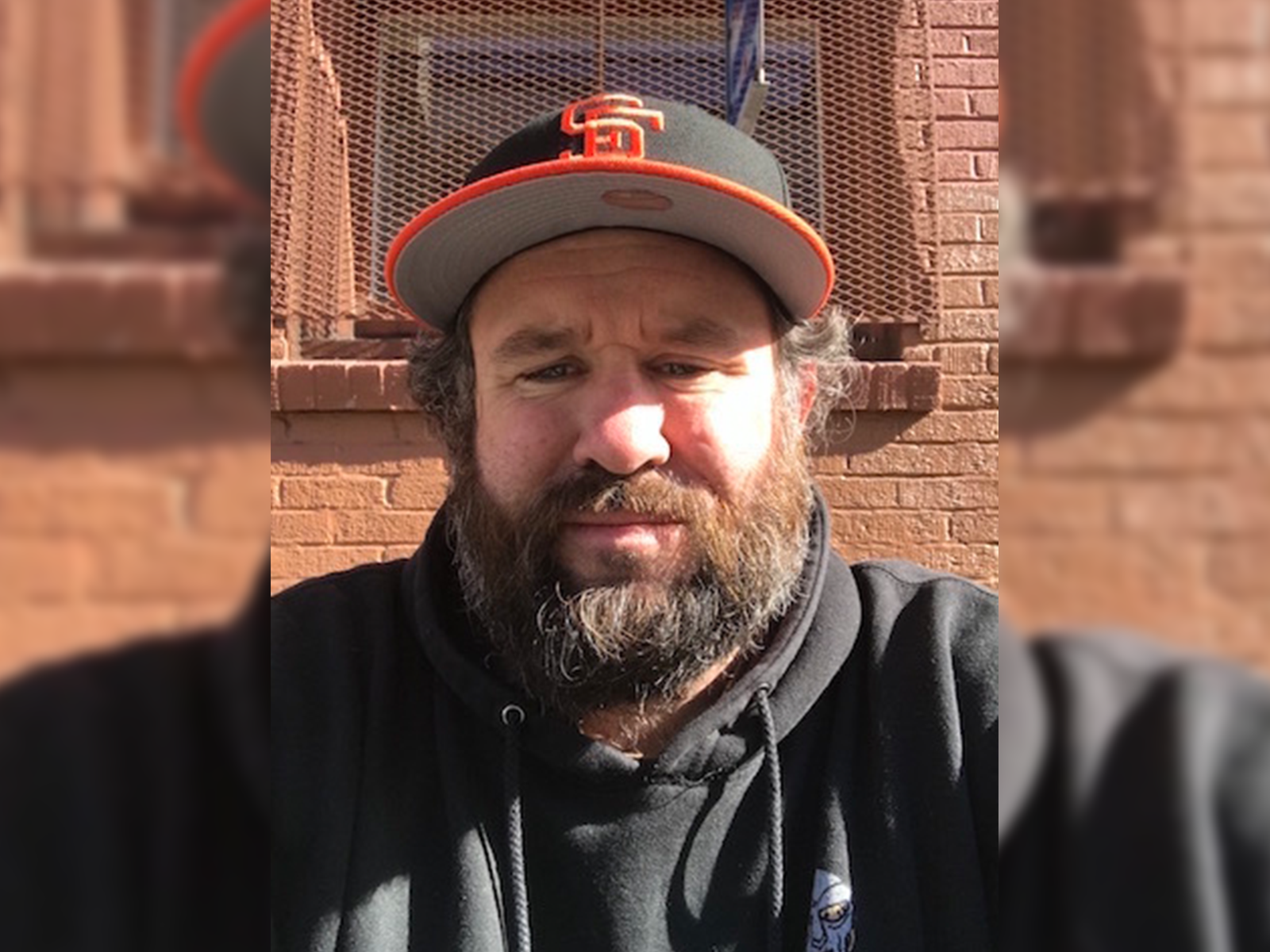 Bo Walsh
Producer
Bo Walsh is a graduate of the KALW Audio Academy and makes stories at Snap Judgment.