Grand Illusion
August 7, 2015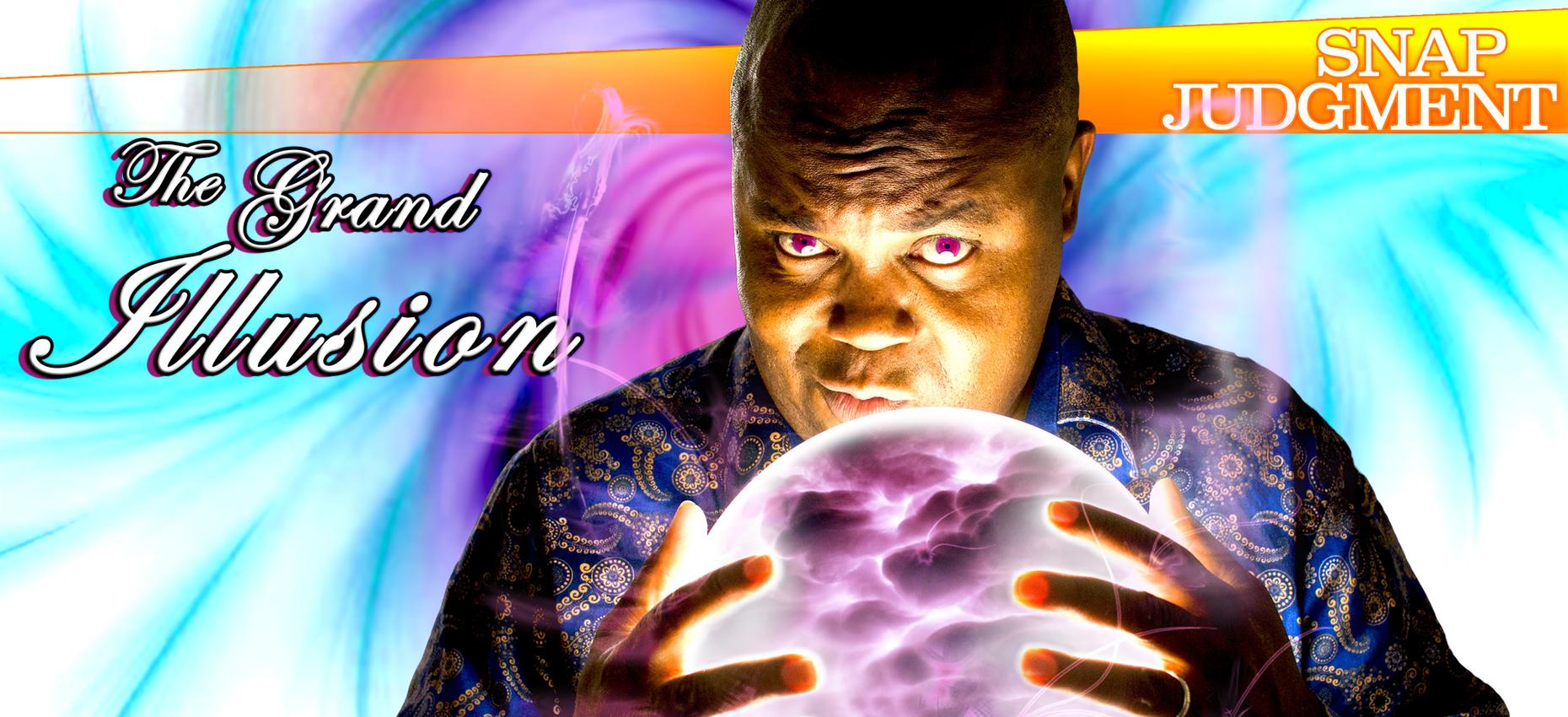 var fontLinksRaw = document.querySelector( '.toolset-blocks-styling-font-links-tmp' );
if( fontLinksRaw ) { fontLinks = window.atob( fontLinksRaw.innerHTML ).split( '###' ); var href = 'https://fonts.googleapis.com/css?family=' + fontLinks.join( '|' ); var fontAlreadyApplied = document.querySelector( "link[href='" + href + "']" );
if ( ! fontAlreadyApplied ) { var newLink = document.createElement( 'link' ); newLink.href = href; newLink.rel = 'stylesheet'; document.head.appendChild( newLink ); } }
var styleTmp = document.getElementsByClassName( 'toolset-blocks-styling-font-links-tmp' ); while( styleTmp[0] ) { styleTmp[0].parentNode.removeChild( styleTmp[0] ); } var scriptTmp = document.getElementsByClassName( 'toolset-blocks-script-font-tmp' ); while( scriptTmp[0] ) { scriptTmp[0].parentNode.removeChild( scriptTmp[0] ); }
We think we've seen it all before, but what if we wake up and discover…that we're living in someone else's game? From NPR and PRX, Snap Judgment proudly presents "The Grand Illusion."
River Crossing
For his final rite of passage, Glynn must cross the uncrossable.
Producer: Pat Mesiti-Miller

Elmyr
Mark Forgy was an All American boy from the midwest backpacking through Europe when a chance meeting with a total stranger changed his life forever.

To find out more about Mark's story, be sure to pick up a copy of his memoir, and check out his website.   
Elmyr de Hory's artwork can also be seen as part of an exhibit, Intent To Deceive, that's currently touring the East Coast.  
Producer: Joe Rosenberg
Queen of the Night
All Florence Foster Jenkins ever wanted was to be a professional musician. But her father would not have his little lady pursuing those kinds of dreams. So Florence took off on her own. But no amount of training could prepare Florence or her audience for what would happen next.
Producers: Julia Dewitt and Joe Rosenberg 
Cojones
At some point, the jig is always up, and it's often up when you least expect it.
Producer: Julia DeWitt
Season 5 Episode 17
Producer Credit:
Original Score:
Artwork:
Recent Episodes