Letters from Lockdown – Gaza, Myanmar, and at Sea
April 15, 2020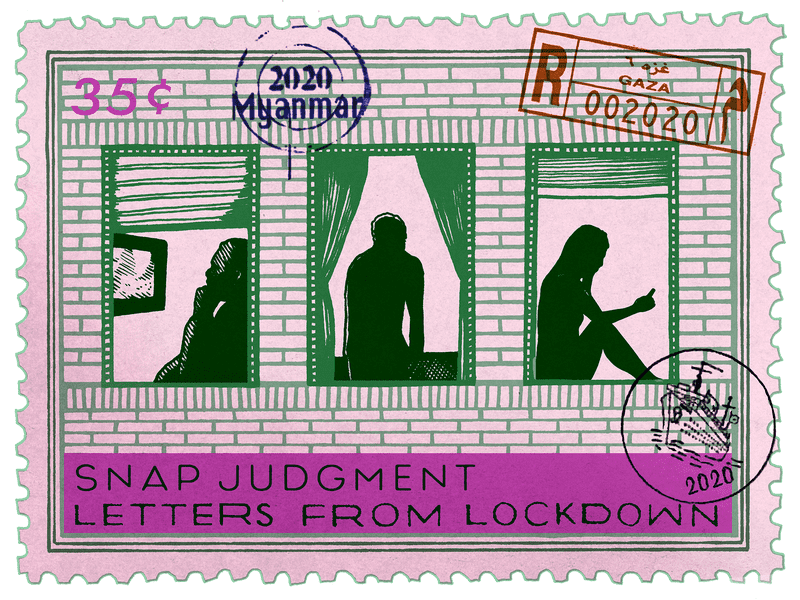 var fontLinksRaw = document.querySelector( '.toolset-blocks-styling-font-links-tmp' );
if( fontLinksRaw ) { fontLinks = window.atob( fontLinksRaw.innerHTML ).split( '###' ); var href = 'https://fonts.googleapis.com/css?family=' + fontLinks.join( '|' ); var fontAlreadyApplied = document.querySelector( "link[href='" + href + "']" );
if ( ! fontAlreadyApplied ) { var newLink = document.createElement( 'link' ); newLink.href = href; newLink.rel = 'stylesheet'; document.head.appendChild( newLink ); } }
var styleTmp = document.getElementsByClassName( 'toolset-blocks-styling-font-links-tmp' ); while( styleTmp[0] ) { styleTmp[0].parentNode.removeChild( styleTmp[0] ); } var scriptTmp = document.getElementsByClassName( 'toolset-blocks-script-font-tmp' ); while( scriptTmp[0] ) { scriptTmp[0].parentNode.removeChild( scriptTmp[0] ); }
In other parts of the world, the concept of lockdown isn't new at all "" being forced to stay inside a room, a building, or a closed territory is a familiar experience. What can we learn from people who have been under lockdown before, whether in a war zone, in prison or another setting?
During quarantine, Team Snap is bringing you pieces of wisdom, hope, and defiance from people who have experienced lockdown.
Gaza
Majd Waheidi has lived through war and siege in Gaza. She found a way to drown out the sounds of rockets with her own voice. Follow Majd on Twitter. 
Myanmar
Nandar is from a village in Shan State, in Northern Myanmar. At fourteen, she was sent to a menstruation hut when she got her first period. Her lockdown lasted five days, but changed her forever. To learn more about Nandar's activism in Myanmar, check out her organization Purple Feminist Group. 
At Sea
Martin Machado works on container ships and is at sea for up to six months at a time. Old tarps and messages in bottles are just a few things Martin uses to stay creative. Check out Martin's artwork.
Thank you, Majd Waheidi, Nandar, and Martin Machado, for sharing your stories with us!
Produced by Shaina Shealy, Naomi Zeveloff, Liz Mak, and Anna Sussman
Music by Renzo Gorrio, additional production by Pat Mesiti-Miller
Artwork by Sanaa Khan
Digital Producer: Marisa Dodge
Season 11 – Episode 9
The beat doesn't happen without YOU. Support Snap storytelling… stories you won't hear anywhere else.
Producer Credit:
Original Score:
Artwork: Teo Ducot
Recent Episodes