Mercenary
May 15, 2015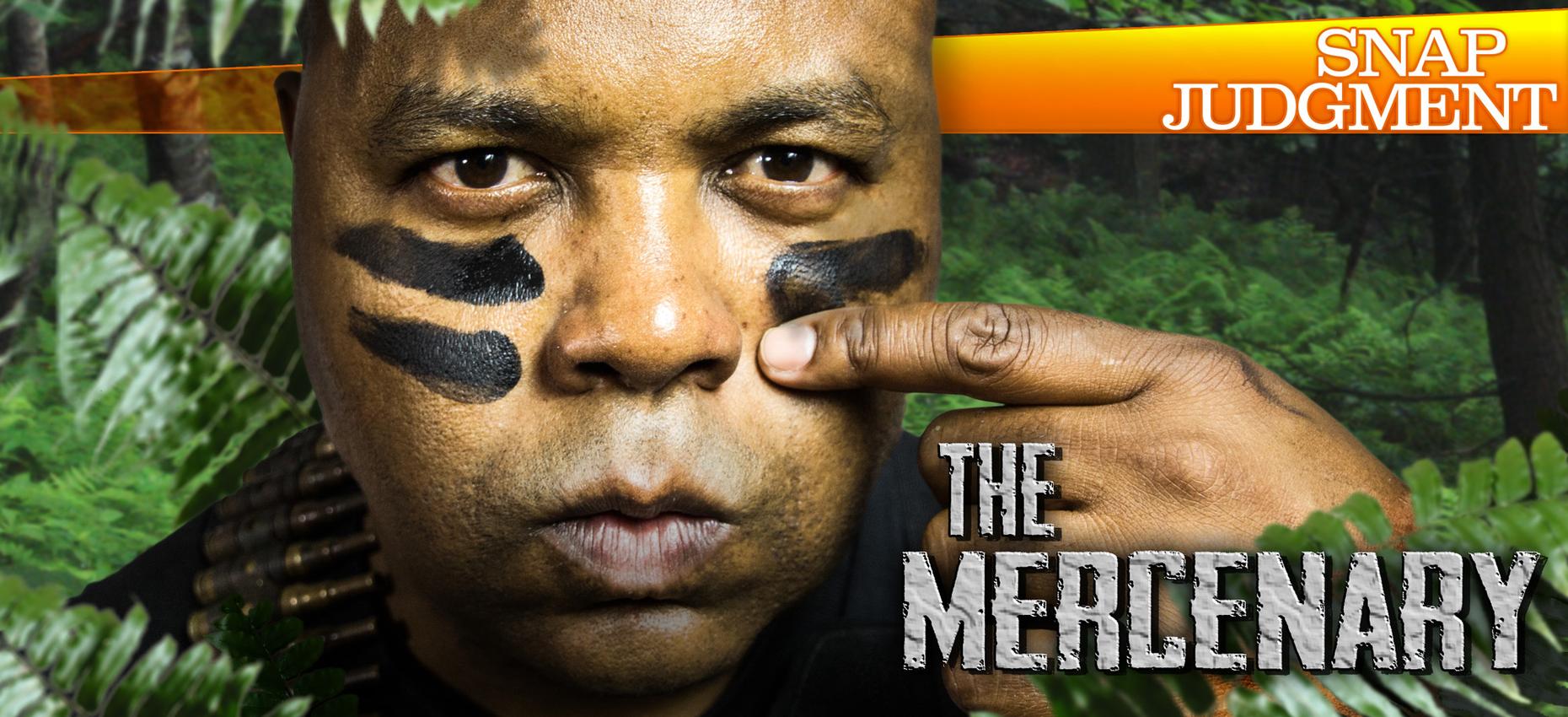 var fontLinksRaw = document.querySelector( '.toolset-blocks-styling-font-links-tmp' );
if( fontLinksRaw ) { fontLinks = window.atob( fontLinksRaw.innerHTML ).split( '###' ); var href = 'https://fonts.googleapis.com/css?family=' + fontLinks.join( '|' ); var fontAlreadyApplied = document.querySelector( "link[href='" + href + "']" );
if ( ! fontAlreadyApplied ) { var newLink = document.createElement( 'link' ); newLink.href = href; newLink.rel = 'stylesheet'; document.head.appendChild( newLink ); } }
var styleTmp = document.getElementsByClassName( 'toolset-blocks-styling-font-links-tmp' ); while( styleTmp[0] ) { styleTmp[0].parentNode.removeChild( styleTmp[0] ); } var scriptTmp = document.getElementsByClassName( 'toolset-blocks-script-font-tmp' ); while( scriptTmp[0] ) { scriptTmp[0].parentNode.removeChild( scriptTmp[0] ); }
This week on Snap…"Mercenary." Amazing stories from people paid to do our dirty work. Snap Judgment, storytelling with a beat…from PRX and NPR.
Temptations of War
James just wanted to film the war in Liberia. But bloody conflicts dirty even the cleanest of hands. Find out more about James Brabazon's story in his book, "My Friend the Mercenary."
Producer: Anna Sussman 
Breaker-Upper
Jonathan Kiekbusch discovered he had a secret talent that people would pay for.   If someone wanted breakup with their girlfriend or boyfriend, but didn't have the guts — Jonathan would handle the dirty work.
Producer: Joe Rosenberg
Super Soul Sucker
Glynn lands a primo gig selling a gadget that sells itself.
Producer: Renzo Gorrio
Season 5 Episode 6 
Producer Credit:
Original Score:
Artwork:
Recent Episodes