Nevermore – Spooked
October 26, 2023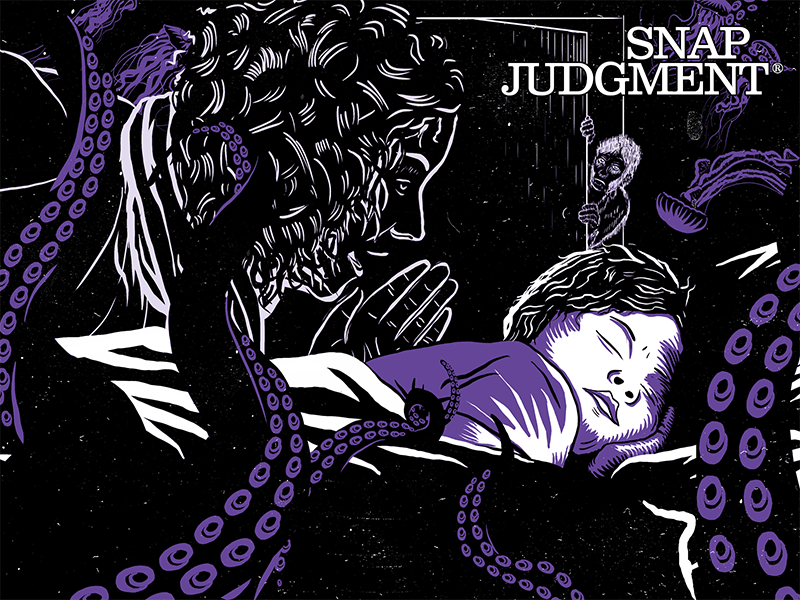 var fontLinksRaw = document.querySelector( '.toolset-blocks-styling-font-links-tmp' );
if( fontLinksRaw ) { fontLinks = window.atob( fontLinksRaw.innerHTML ).split( '###' ); var href = 'https://fonts.googleapis.com/css?family=' + fontLinks.join( '|' ); var fontAlreadyApplied = document.querySelector( "link[href='" + href + "']" );
if ( ! fontAlreadyApplied ) { var newLink = document.createElement( 'link' ); newLink.href = href; newLink.rel = 'stylesheet'; document.head.appendChild( newLink ); } }
var styleTmp = document.getElementsByClassName( 'toolset-blocks-styling-font-links-tmp' ); while( styleTmp[0] ) { styleTmp[0].parentNode.removeChild( styleTmp[0] ); } var scriptTmp = document.getElementsByClassName( 'toolset-blocks-script-font-tmp' ); while( scriptTmp[0] ) { scriptTmp[0].parentNode.removeChild( scriptTmp[0] ); }
We're getting spooky again this week with a quirky haunting from the Monterey Bay Aquarium and a tale from a girl who escapes a ghostly force through astral projection.
Be afraid… this Halloween special features supernatural stories from our evil twin podcast, Spooked, told by people who can barely believe it happened themselves. You can listen to Spooked for free on any podcast platform! Episodes drop weekly.
STORIES
Night at the Aquarium
On Kevin's night shift at the Monterey Bay Aquarium, things get wet, wild, and very very weird.
BIG thanks to Kevin Wright and the magical Monterey Bay Aquarium. Thanks also to KAZU Radio in Monterey, California for its assistance.
Original score by Yari Bundy & Renzo Gorrio, produced by Anne Ford
Out of Body
Tiyi just wants to get away from the man in the closet. What happens next changes her life forever.
Thank you, Tiyi Schippers, for sharing your story with us! You can find more of her creepy tales on YouTube.
Original score by Leon Morimoto, produced by Anne Ford
Artwork by Teo Ducot
Season 14 – Episode 45
Producer Credit:
Original Score:
Artwork: Teo Ducot
Recent Episodes