Tell Christy I Love Her – Snap Spotlights "Ear Hustle"
January 9, 2020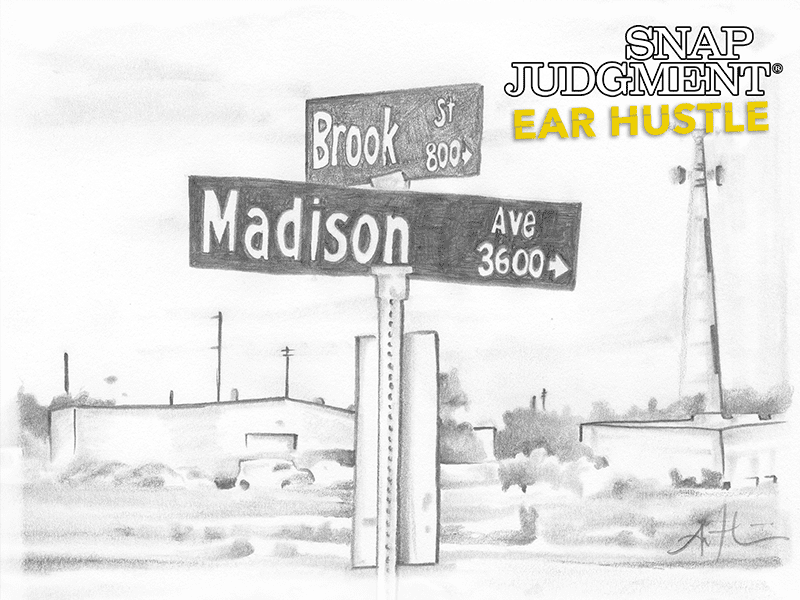 var fontLinksRaw = document.querySelector( '.toolset-blocks-styling-font-links-tmp' );
if( fontLinksRaw ) { fontLinks = window.atob( fontLinksRaw.innerHTML ).split( '###' ); var href = 'https://fonts.googleapis.com/css?family=' + fontLinks.join( '|' ); var fontAlreadyApplied = document.querySelector( "link[href='" + href + "']" );
if ( ! fontAlreadyApplied ) { var newLink = document.createElement( 'link' ); newLink.href = href; newLink.rel = 'stylesheet'; document.head.appendChild( newLink ); } }
var styleTmp = document.getElementsByClassName( 'toolset-blocks-styling-font-links-tmp' ); while( styleTmp[0] ) { styleTmp[0].parentNode.removeChild( styleTmp[0] ); } var scriptTmp = document.getElementsByClassName( 'toolset-blocks-script-font-tmp' ); while( scriptTmp[0] ) { scriptTmp[0].parentNode.removeChild( scriptTmp[0] ); }
Tom was a cop. Jason was a teenager in a gang. One night in 1997, they had a violent encounter that Tom describes as "inevitable." Tom and Jason relate the story of that night and the series of events that unfolded in the years afterward. 
Snap Judgment presents, "Tell Christy I Love Her," a special spotlight on the Ear Hustle Podcast, from PRX's Radiotopia.
Content Advisory: This episode contains graphic descriptions of violence. Listener discretion is advised.
Thank you to those who shared their stories with Ear Hustle for this episode: Jason Samuel and Tom & Christy Morgan. A BIG thanks and so much love to the Ear Hustle crew! 
Also, thanks to Jason Cohen and CNN for letting Ear Hustle use audio from their episode,  "Officer Down" from the program, The Redemption Project. This story wouldn't have been possible without Martina Lutz Schneider from the restorative justice group, Ahimsa Collective.
Be sure to visit www.EarHustleSq.com to hear more stories, see pictures from episodes, and follow everything Ear Hustle.
Listen to the full song from Antwan Banks Williams, "Powerful", and follow Antwan here.
Ear Hustle comes to us from PRX's Radiotopia and is produced by Earlonne Woods, Nigel Poor, Rhasaan "New York" Thomas, John "Yahya" Johnson, Pat Mesiti-Miller, and Bruce Wallace. This episode is scored with music from Antwan Williams, David Jassy, Rhashiyd Zinnamon, Lee Jaspar and Matt Glasbey. Senior Producer Curtis Fox, Digital Producer Erin Wade, and Executive Producer Julie Shapiro.
Artwork by: Antwan Williams 
Producer Credit:
Original Score:
Artwork: Teo Ducot
Recent Episodes