Thick Blue Line
June 3, 2020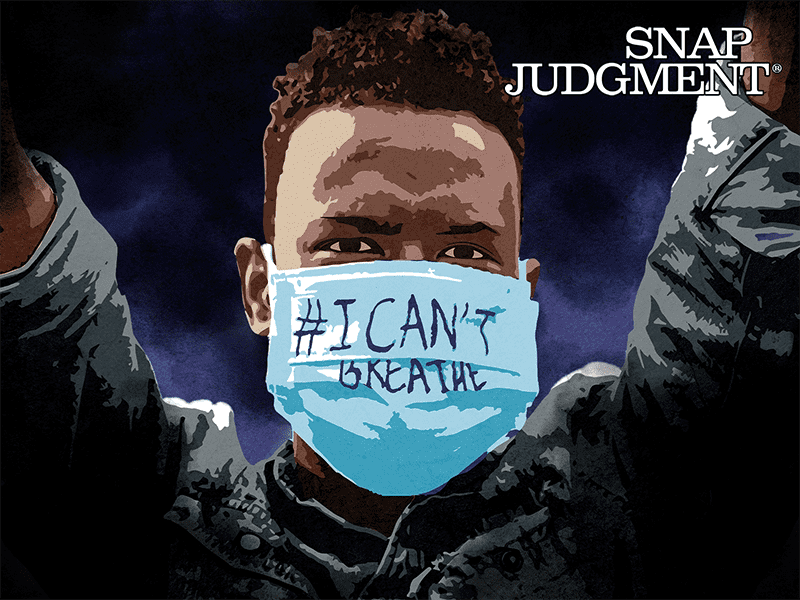 var fontLinksRaw = document.querySelector( '.toolset-blocks-styling-font-links-tmp' );
if( fontLinksRaw ) { fontLinks = window.atob( fontLinksRaw.innerHTML ).split( '###' ); var href = 'https://fonts.googleapis.com/css?family=' + fontLinks.join( '|' ); var fontAlreadyApplied = document.querySelector( "link[href='" + href + "']" );
if ( ! fontAlreadyApplied ) { var newLink = document.createElement( 'link' ); newLink.href = href; newLink.rel = 'stylesheet'; document.head.appendChild( newLink ); } }
var styleTmp = document.getElementsByClassName( 'toolset-blocks-styling-font-links-tmp' ); while( styleTmp[0] ) { styleTmp[0].parentNode.removeChild( styleTmp[0] ); } var scriptTmp = document.getElementsByClassName( 'toolset-blocks-script-font-tmp' ); while( scriptTmp[0] ) { scriptTmp[0].parentNode.removeChild( scriptTmp[0] ); }
Police shootings, mistaken arrests, and growing up Black / Brown up in America. This week, Snap presents amazing stories from people facing our nation's original sin.
STORIES
Never Again
Glynn and his family protest in Oakland where thousands gather to scream light at our national darkness.
Produced by Pat Mesiti-Miller 
Thick Blue Line
In 2012, Kari Brandenburg became the longest-serving district attorney in Bernalillo County, where Albuquerque sits. But at the start of her fourth term in office something big started to take hold of the county. Police shootings were at an all-time high and everyone was looking to Kari's office for answers.
For more on what went down in Albuquerque, check out Jeff Proctor's reporting for the Albuquerque Journal.
Produced by Nancy Lopez, original score by Renzo Gorrio
Captive Audience 
When Tariq "Black Thought" Trotter was mistakenly arrested at the airport, he learned that his fame could only get him so far.
Performed live by Tariq Trotter at the Brooklyn Academy of Music for Snap Judgment LIVE.
Music by Alex Mandel, performed by the Snap Players Alex Mandel, Tim Frick, and David Brandt.
DRANO
A reluctant young Boy Scout comes face to face with DRANO, and earns his merit badge in "reality."
Shannon Cason is a writer, award-winning storyteller, and the host of the Shannon Cason's Homemade Stories podcast and the In Good Co. Detroit podcast. Listen and subscribe! 
Produced by Mark Ristich
Episode Artwork: Teo Ducot 
Protest tape: Annie Nguyen + Lauryn Newson
Episode production: Pat Mesiti-Miller
We stand with the black community. We stand with our black listeners, storytellers, employees, creators, supporters, family, and friends. Please stay strong and stay safe as we write the next chapter of our collective history. 
Producer Credit:
Original Score:
Artwork: Teo Ducot
Recent Episodes