Trapped – Spooked IX
October 19, 2018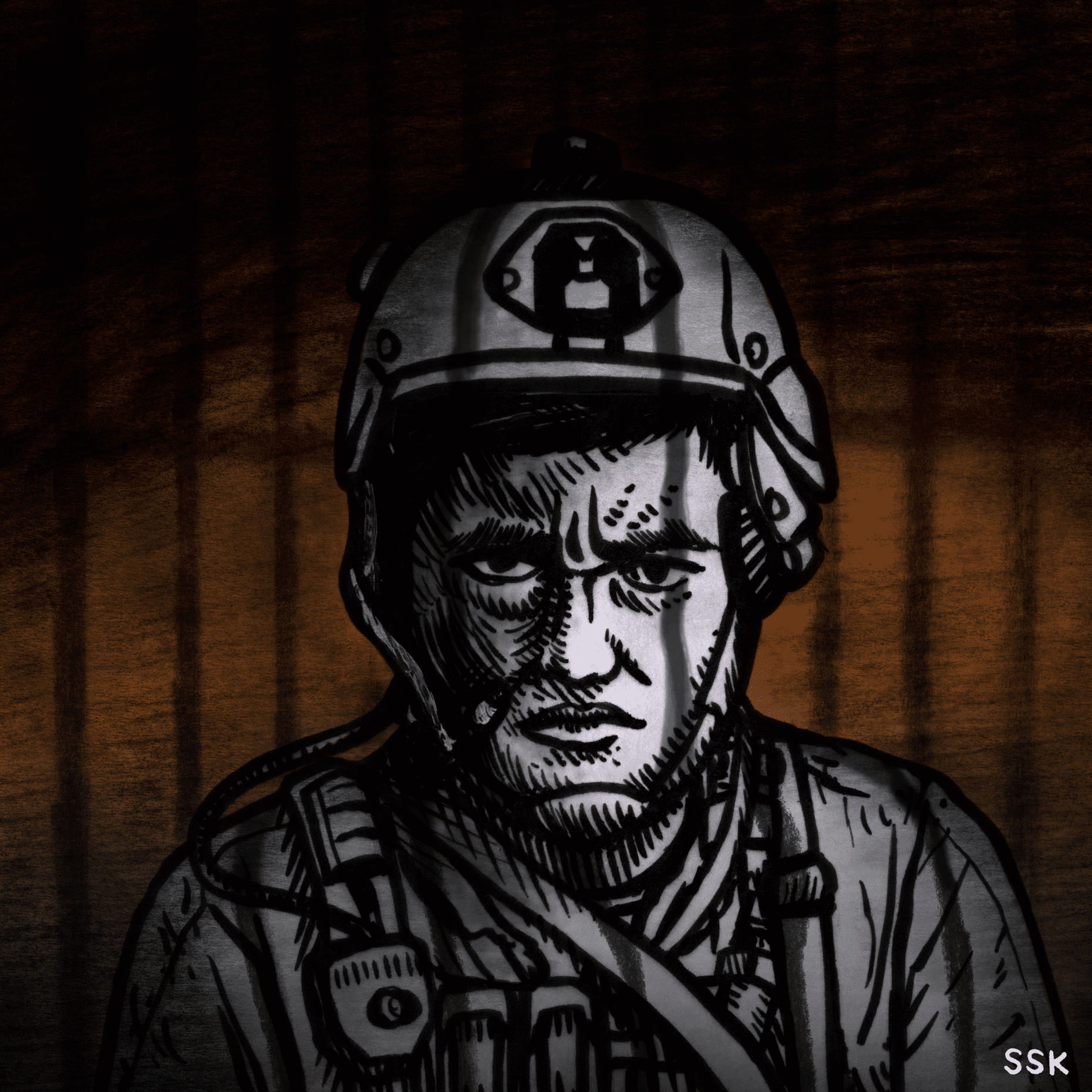 var fontLinksRaw = document.querySelector( '.toolset-blocks-styling-font-links-tmp' );
if( fontLinksRaw ) { fontLinks = window.atob( fontLinksRaw.innerHTML ).split( '###' ); var href = 'https://fonts.googleapis.com/css?family=' + fontLinks.join( '|' ); var fontAlreadyApplied = document.querySelector( "link[href='" + href + "']" );
if ( ! fontAlreadyApplied ) { var newLink = document.createElement( 'link' ); newLink.href = href; newLink.rel = 'stylesheet'; document.head.appendChild( newLink ); } }
var styleTmp = document.getElementsByClassName( 'toolset-blocks-styling-font-links-tmp' ); while( styleTmp[0] ) { styleTmp[0].parentNode.removeChild( styleTmp[0] ); } var scriptTmp = document.getElementsByClassName( 'toolset-blocks-script-font-tmp' ); while( scriptTmp[0] ) { scriptTmp[0].parentNode.removeChild( scriptTmp[0] ); }
It's that time of year again. Snap Judgment proudly presents "Spooked IX: Trapped."
THE IRON GATE
An American sniper shooter takes over an empty house in Baghdad and encounters the one threat he is powerless against.
When Dallas Sanchez was stationed in Iraq, he saw danger every single day.  But one night on patrol, when his small kill team took over a house in Baghdad, an unseen force had a message for them: Get. Out.
Producer: Anna Sussman
Original Score: Leon Morimoto
Get 13 all-new episodes of Spooked Season 2 at Spookedpodcast.org.
Season 9 Episode 30
Producer Credit:
Original Score:
Artwork:
Recent Episodes