Wartime Cats
May 24, 2022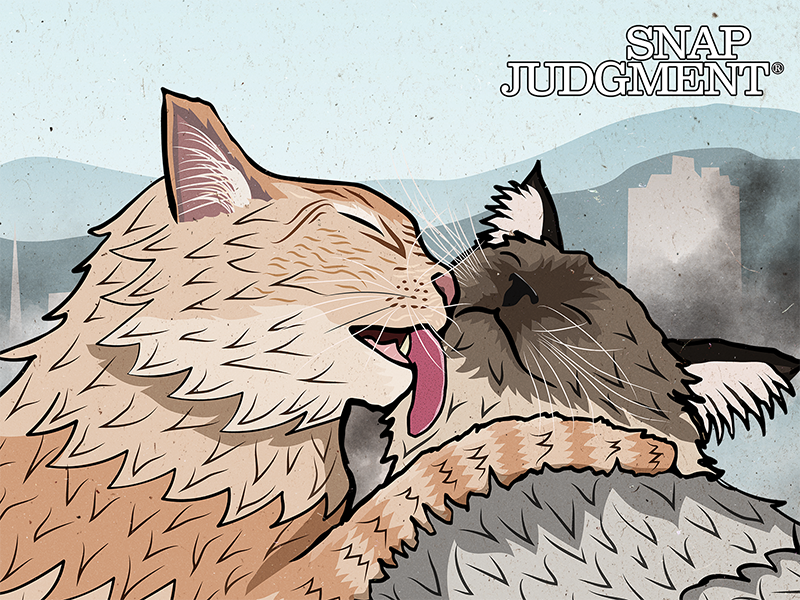 var fontLinksRaw = document.querySelector( '.toolset-blocks-styling-font-links-tmp' );
if( fontLinksRaw ) { fontLinks = window.atob( fontLinksRaw.innerHTML ).split( '###' ); var href = 'https://fonts.googleapis.com/css?family=' + fontLinks.join( '|' ); var fontAlreadyApplied = document.querySelector( "link[href='" + href + "']" );
if ( ! fontAlreadyApplied ) { var newLink = document.createElement( 'link' ); newLink.href = href; newLink.rel = 'stylesheet'; document.head.appendChild( newLink ); } }
var styleTmp = document.getElementsByClassName( 'toolset-blocks-styling-font-links-tmp' ); while( styleTmp[0] ) { styleTmp[0].parentNode.removeChild( styleTmp[0] ); } var scriptTmp = document.getElementsByClassName( 'toolset-blocks-script-font-tmp' ); while( scriptTmp[0] ) { scriptTmp[0].parentNode.removeChild( scriptTmp[0] ); }
Two crazy cats and one hard-nosed reporter land in Syria right as it is thrown into turmoil. Rasha Elass navigates her way through Damascus amidst government crackdowns and whistling missiles in search of the country she loves.
This story contains graphic imagery and descriptions of wartime violence, sensitive listeners please be advised.
Thank you, Rasha, for sharing your story with us! Rasha Elass is currently the editorial director at New Lines Magazine, where she first shared this story. She's also working on a memoir about her childhood and reporting days in Syria. Follow what she's up to on her website.
Produced by David Exumé, original score by Renzo Gorrio, artwork by Teo Ducot
Season 13 – Episode 24
Producer Credit:
Original Score:
Artwork: Teo Ducot
Recent Episodes