Dear Poetry
September 29, 2022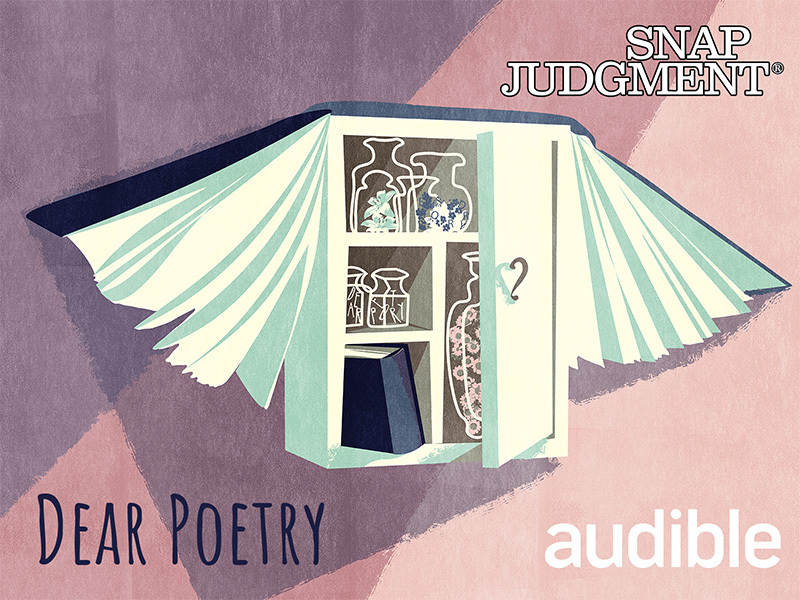 var fontLinksRaw = document.querySelector( '.toolset-blocks-styling-font-links-tmp' );
if( fontLinksRaw ) { fontLinks = window.atob( fontLinksRaw.innerHTML ).split( '###' ); var href = 'https://fonts.googleapis.com/css?family=' + fontLinks.join( '|' ); var fontAlreadyApplied = document.querySelector( "link[href='" + href + "']" );
if ( ! fontAlreadyApplied ) { var newLink = document.createElement( 'link' ); newLink.href = href; newLink.rel = 'stylesheet'; document.head.appendChild( newLink ); } }
var styleTmp = document.getElementsByClassName( 'toolset-blocks-styling-font-links-tmp' ); while( styleTmp[0] ) { styleTmp[0].parentNode.removeChild( styleTmp[0] ); } var scriptTmp = document.getElementsByClassName( 'toolset-blocks-script-font-tmp' ); while( scriptTmp[0] ) { scriptTmp[0].parentNode.removeChild( scriptTmp[0] ); }
A person with a "situation" turns to poetry for some advice. This week on Snap, we dive into an epic poem to solve a problem with Luisa Beck from Audible's "Dear Poetry" podcast.
This episode is uncensored and contains strong language, sensitive listeners & young Snappers please be advised.
BIG love and thanks to Luisa Beck for this segment of "Dear Poetry"! Thank you also to poet Luther Hughes as well as the OG poet Paul Tran who actually wrote the poem featured in this episode ("Like Judith Slaying Holofernes").
"Dear Poetry" has even more callers with more dilemmas – and a lot more poetry on their podcast – you can listen at adbl.co/DearPoetry!
If you like what you hear – Audible has a free trial. Listen to the entire season of "Dear Poetry" with that free trial and leave a review… it helps in so many ways! You can also follow @luibeck on Twitter for show updates.
Season 13 – Episode 46
Producer Credit:
Original Score:
Artwork: Teo Ducot
Recent Episodes