How I Made a Snap Story from Sound School Podcast
September 2, 2022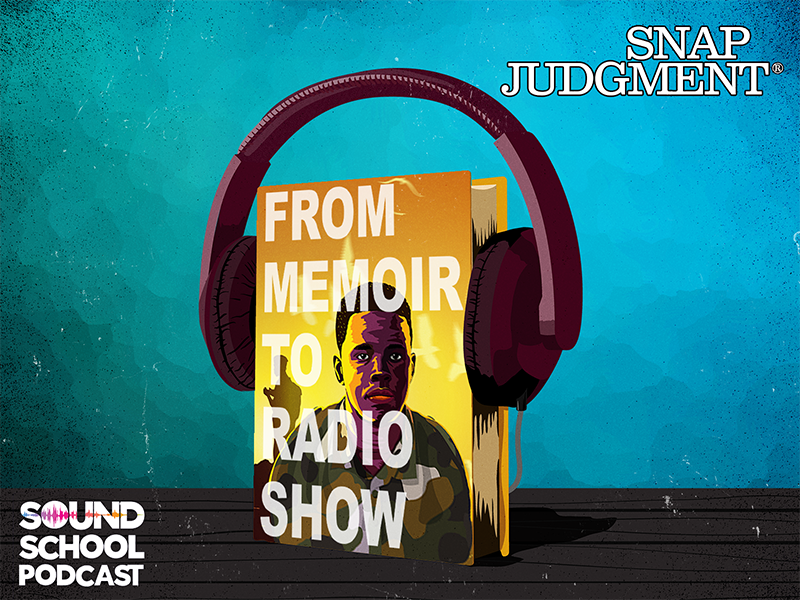 var fontLinksRaw = document.querySelector( '.toolset-blocks-styling-font-links-tmp' );
if( fontLinksRaw ) { fontLinks = window.atob( fontLinksRaw.innerHTML ).split( '###' ); var href = 'https://fonts.googleapis.com/css?family=' + fontLinks.join( '|' ); var fontAlreadyApplied = document.querySelector( "link[href='" + href + "']" );
if ( ! fontAlreadyApplied ) { var newLink = document.createElement( 'link' ); newLink.href = href; newLink.rel = 'stylesheet'; document.head.appendChild( newLink ); } }
var styleTmp = document.getElementsByClassName( 'toolset-blocks-styling-font-links-tmp' ); while( styleTmp[0] ) { styleTmp[0].parentNode.removeChild( styleTmp[0] ); } var scriptTmp = document.getElementsByClassName( 'toolset-blocks-script-font-tmp' ); while( scriptTmp[0] ) { scriptTmp[0].parentNode.removeChild( scriptTmp[0] ); }
Producer, Ruby Schwartz, pitched us a story. We said yes. But then Ruby had a new problem: how do you turn a 320-page memoir into a radio story?
This feature pulls back the curtain on how this week's Snap episode, "The Wedding Guest" was made.
Thank you, Rob Rosenthal and Ruby Schwartz, for sharing this process! This piece came to us from our friends at the Sound School Podcast. Listen to the original version here.
Looking for ways to learn about storytelling and how to podcast? Subscribe to the Sound School Podcast (formerly known as HowSound). It's still from PRX. It's still from Transom. Just a new name. Find it all places you subscribe to podcasts!
Interested in reading the memoir featured in this episode? Check out The Lost Boy: Tales of a Child Soldier by Ayik Chut Deng.
Artwork by Teo Ducot
Season 13 – Episode 42
Producer Credit:
Original Score:
Artwork: Teo Ducot
Recent Episodes