Slippery Slope
June 26, 2015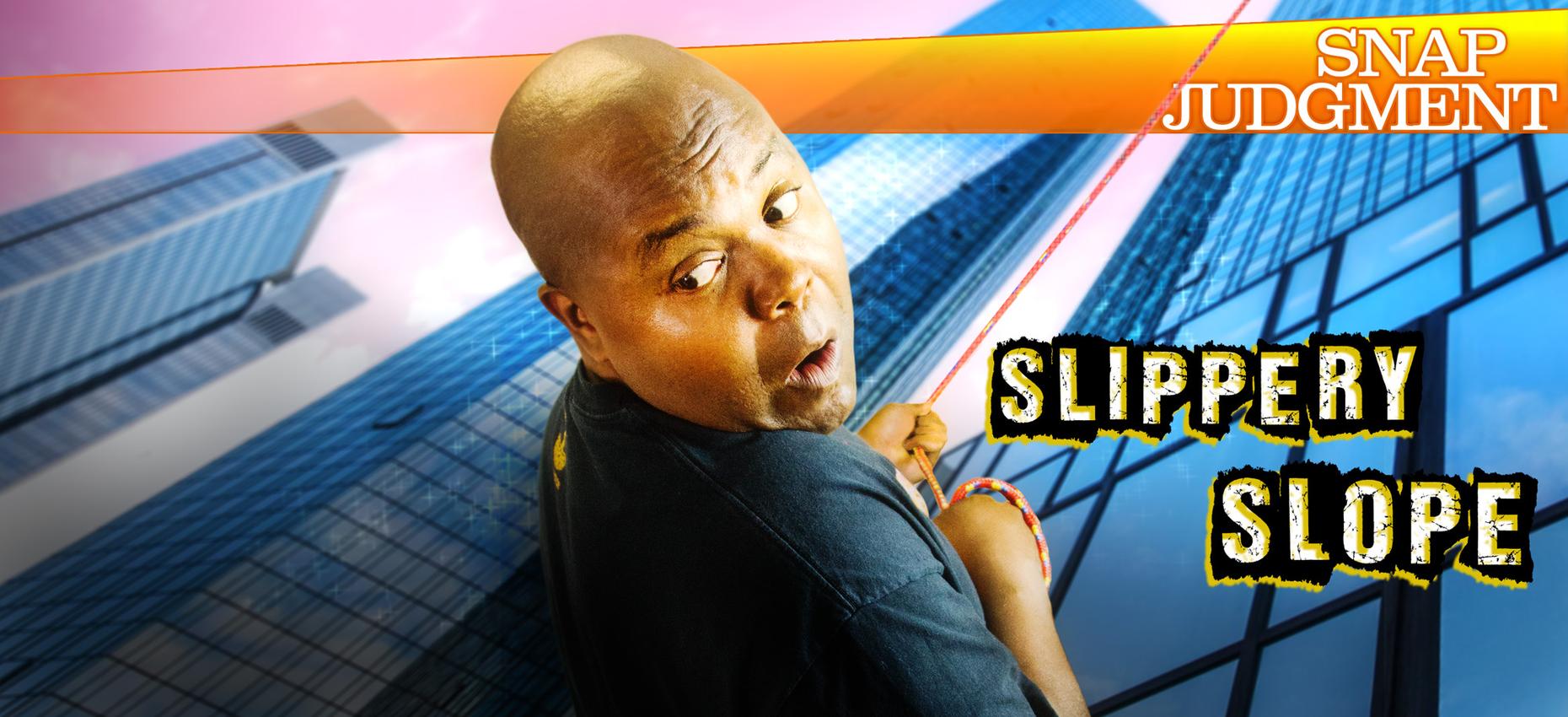 var fontLinksRaw = document.querySelector( '.toolset-blocks-styling-font-links-tmp' );
if( fontLinksRaw ) { fontLinks = window.atob( fontLinksRaw.innerHTML ).split( '###' ); var href = 'https://fonts.googleapis.com/css?family=' + fontLinks.join( '|' ); var fontAlreadyApplied = document.querySelector( "link[href='" + href + "']" );
if ( ! fontAlreadyApplied ) { var newLink = document.createElement( 'link' ); newLink.href = href; newLink.rel = 'stylesheet'; document.head.appendChild( newLink ); } }
var styleTmp = document.getElementsByClassName( 'toolset-blocks-styling-font-links-tmp' ); while( styleTmp[0] ) { styleTmp[0].parentNode.removeChild( styleTmp[0] ); } var scriptTmp = document.getElementsByClassName( 'toolset-blocks-script-font-tmp' ); while( scriptTmp[0] ) { scriptTmp[0].parentNode.removeChild( scriptTmp[0] ); }
On the next Snap…"Slippery Slope." You figure you always know where the line is. You know how to stay on the right side of it, but it turns out… that's easier said than done.
Take The Money and Run
Leigh Sprague is a lawyer in Moscow working for an oligarch billionaire. He figures he can hold himself above his peers, make some money, and get out. Leigh soon finds out that there is no honor among thieves.
Learn more about Leigh at www.leighsprague.com.
Producer: Julia DeWitt and Mark Ristich
Sound Design: Leon Morimoto
The Fix Is In
Charles Farrell knew everything there was to know about the sport of boxing, but he still had a lot to learn about the business. 
Farrell is a musician, a former boxing manager and, most recently, a writer from Massachusetts.
For more on why he fixed fights, and for more great boxing stories, check out his on his article in Deadpsin Magazine.       
Producer: Joe Rosenberg
Homeless Romeo
Just because Keith Ford was homeless, didn't mean he wasn't popular with the ladies.
This is story was adapted from Kaitlin Prest's show Audio Smut, which takes a refreshingly unflinching look at matters of sex and sexuality.  You can listen to episodes on their website or subscribe to their podcast on iTunes.  
 
Producer: Kaitlin Prest
Co-Producer: Joe Rosenberg
Sound Design: Davey Kim
Season 5 Episode 13
Producer Credit:
Original Score:
Artwork:
Recent Episodes